I sat down with Tasha Brown, Senior People Partner for my next virtual tea break and chat. We spoke about how she started her career in HR and all things people and culture at LloydsDirect. I also discovered that Tasha was born in Japan! Read on to find out more.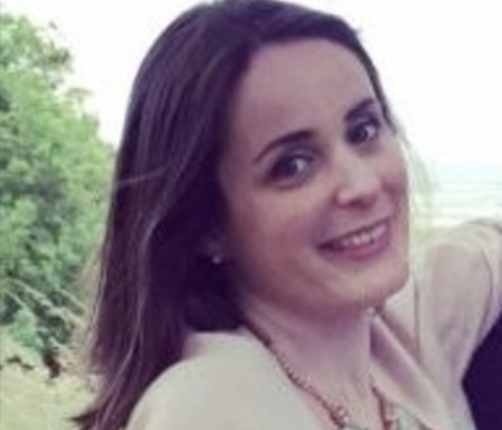 1. Can you tell us a little bit about your role at LloydsDirect?
I'm the Senior People Partner for the Central Team and Patient Care. My main focus is to keep our teams engaged and proud by partnering closely with our senior leadership team.
We're a very small People team, so it's a very generalist role covering all areas: payroll, recruitment, culture and engagement, employee relations, reward and recognition as well as learning and development.
2. How did you start your career in HR/people?
After uni, I went travelling and when I came back I was looking for a temp job to earn some money, as I had spent it all whilst travelling!
I ended up getting a temp job in HR, they had just moved onto a new HR system and needed support migrating all their data over. It definitely wasn't the most exciting role I had ever done, however, I must have impressed them as they then added me onto a project to support a big consultation they were running. Within 3 months I was a permanent member of the HR team and I stayed for 2 years. The rest is history!
3. What has been your favourite project you have worked on at LloydsDirect?
Getting the diversity and inclusion strategy launched at the end of last year, and all the milestones we've already achieved along the way on our roadmap. This year, I'm excited to see us continue to develop and build on this. Next is rolling out our 'Diversity and Inclusion Awareness and Education', which will be so impactful and important for us.
4. What is the biggest challenge you've experienced whilst working here?
Coming from a retail background with the majority of my experience being in bigger businesses, it has been a steep learning curve for me. There are some good synergies, working at pace and quick decision-making, but it's been a new industry for me to learn, which is what really attracted me to join LloydsDirect.
5. How would you describe the culture here at LloydsDirect?
I don't think I've joined a business that has been so welcoming, everyone was really helpful, friendly and keen to support me with getting to grips with all things LloydsDirect. I remember lots of people sharing useful docs and offering time to explain stuff to me, which was really lovely. Everyone has time for the newbies!
It's also a very informal and relaxed culture, everyone deeply cares about the mission at LloydsDirect, whilst having fun along the way!
6. Best piece of advice you have ever been given?
It's not really a piece of advice, but is a quote that was shared with me which I come back to a lot: "Learn to love the sound of your feet walking away from things not meant for you."
7. Interesting fact about you?
I was born in Japan! My dad worked out there for a couple of years, but we moved back to the UK when I was about 9 months old. My partner and I visited for our first wedding anniversary, and it was such a lovely thing to do. My parents always talked about their time there so fondly, and we got to visit all the places they had enjoyed.
8. If you're not at work, where can we find you?
Probably on a really long country walk with the hubby, with a pub at the end for some nice food and wine!