I sat down with our Senior Data Analyst, Emily Wilson (aka green fingers/data whizz) for my next blog post. We chatted about data, split packs and how her confidence has grown since joining LloydsDirect. Keep the spicy chilli corn out of her eyeline and read on to find out more!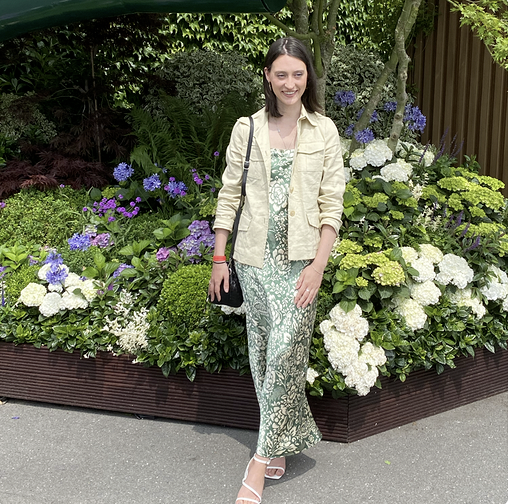 1. Who are you and what team do you work on?
I'm a Senior Data Analyst and I work on 2 teams technically. I'm part of the Data team, but my primary team is Operations Technology. My role in that team is to make sure they have all the data they need to operate and make decisions. Operations Technology makes tools for the warehouse, ensuring our team has the right technology to do their job efficiently.
2. What's the goal for that team?
The Data team is the voice of data in the company, empowering data-driven decisions. It also ensures everyone has data at their fingertips to make decisions themselves. We don't want only analysts to be able to see data, so making sure everyone has accessibility is really important.
3. How did you get into data?
I did a biology degree at uni but didn't really know what I wanted to do. I specialised in marine biology so thought I might get into that, but before going off into the world I wanted to head to London to save up some money.
I got a 3 month internship at a tech startup. I didn't really know what it was but it sounded interesting and I went for it. I ended up absolutely loving it! The team was full of really interesting and inspiring people, and there was a real emphasis on creating an amazing culture, which made me fall in love with start-ups.
I started off doing community management for a couple of months. I was recruiting experts of various topics to give advice on a Q and A app. They also used Looker there so naturally I got more and more interested in data, and realised it was something that I might want to move into.
I got talking to the people in the Data team and asked them for little projects I could do in Looker. Eventually, when I showed them what I could do, they asked if I wanted a full time role in the team.
4. What has been your favourite project you have worked on at LloydsDirect?
Probably my most recent project actually, around split packs in the warehouse. Split packs are a big problem as we're throwing away a lot of medicine when doctors prescribe quantities that can't be fulfilled by full packs. I've been looking at how often it's happening, how our current attempts to avoid it are going, and suggesting actions for improvement. The goal is to avoid wasting medicine and reduce the environmental impacts of throwing it away.
5. How would you describe the culture at LloydsDirect?
Relaxed, and by that I mean everyone is trusted to get on with their tasks and provide valuable work. There's no pressure with micro-managing or difficult deadlines. We all support each other and are collaborative in the way we work. We're all focused on patient needs given the mission we have.
6. Looking back at your time at LloydsDirect, what are you most proud of?
The main thing for me is growing in confidence. When I first joined, I still had bad impostor syndrome. I didn't have a degree in computer science or mathematics so I was questioning my ability to be a data analyst. The sandpit environment we have here allowed me to make mistakes whilst learning and growing at the same time. Seeing the responses I get from my work has made me realise I can do this, I'm good at this!
7. Interesting fact about you?
I love gardening! I've always been into it – it's in my genes as my dad and grandad are both really interested in it too. During lockdown, when half the time all you could do was sit in the garden, I got into it more. I love growing vegetables and buying lots of plants for the garden.
8. Favourite snack?
I'm really enjoying spicy chilli corn at the moment!