Tea, chats and belly laughs for my next blog post with Ana Ciubotaru, Operations Director. We spoke about her five-year journey at LloydsDirect, the changes she has seen and what she's most proud of. I also got to discover Ana's many talents, including winning singing competitions and demolishing whipped cream cake without a spoon. Read on to find out more!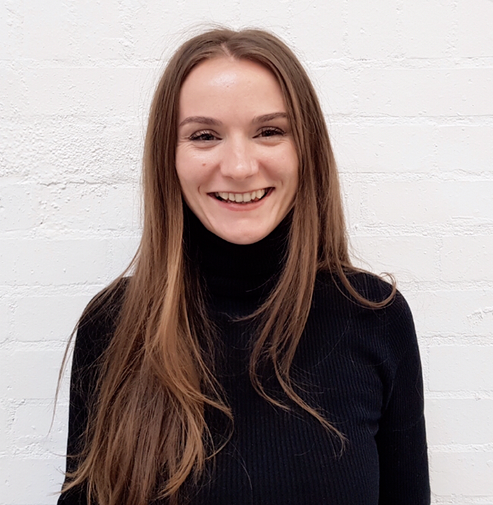 1. Can you tell us a little bit about your role at LloydsDirect?
I work in Operations and I'm responsible for the Operations, Supply Chain and Logistics, IT, Facilities and Safety teams. We run part of the operation that gets medicine into our patients' hands and takes the hassle away from managing their prescriptions.
2. What's your team's overall goal?
Our goal is to offer our patients the best experience. This means ensuring the operational process runs smoothly. We always put safety first and obviously we want to make sure we are as efficient as possible, so our patients won't wait a long time for their deliveries.
3. What has your journey been like here at LloydsDirect?
It's been a rollercoaster, but an amazing one! I've seen this company grow and change so much. Adapting and moving into a direction that I never expected to exist, when I first joined as a pharmacist five years ago. There has been change in my own role, going from a pharmacist, what I have been trained to do, to being responsible for the Operations team. It took a lot of adapting, observing and learning. I consider myself extremely lucky to have been part of LloydsDirect's incredible journey.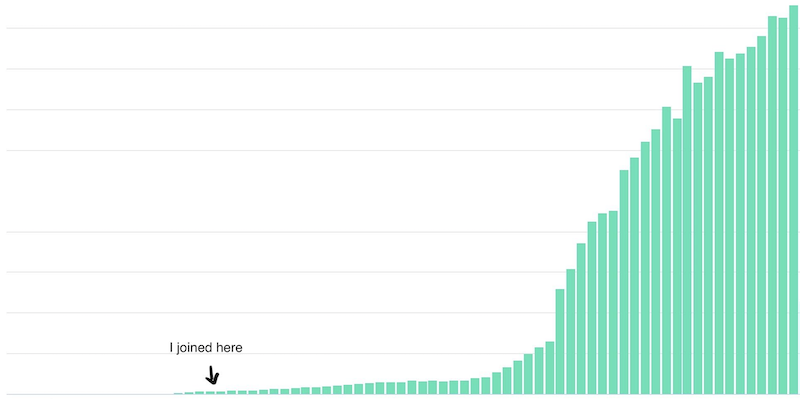 4. What is the biggest challenge you've experienced whilst working here?
Being part of a growing company means that things change all the time. Ways of working, culture, people change. I've seen people come and go and obviously as a company we have had to adapt to the requirements at each stage.
I guess the biggest challenge for me was to learn, as part of my management role, but also to adapt to an ever-changing environment and new ways of working. At times, it feels confusing and you think you are out of sync with what's going on around you. However, putting the company and the team's benefit over anything will guide you in the right direction to adapt and learn. You realise what skills you're missing and how to improve on those.
5. How would you describe the culture here at LloydsDirect?
I'm extremely passionate about culture. Culture can mean so many different things to different people, and to me culture is 'how things work around here' or 'the vibe you feel when you walk into a room or the office'.
At LloydsDirect, we are friendly, passionate, motivated by making things better and not afraid to challenge the status quo. We are a team of absolutely amazing, talented people, who are driven and not afraid to stand up for what they believe in. That to me is extremely special. When you are in an environment like this, it motivates you to become better too. When you are working alongside people who really care about what they do, it makes solving problems easier and keeps you inspired.
6. Looking back at your time here, what are you most proud of?
I am extremely proud of the team we have built overall. Over the years, we've seen rapid growth. When you have to navigate growth and hire people very fast, things can go wrong. I was actually walking around the pharmacy recently, speaking to certain members of the team and I thought, 'oh my gosh' they were hired at that stage into this role, and look where they are now!
The composition of the team makes me really proud, and some of our team members' journeys are truly inspiring. There are a lot of examples where people have found opportunities internally here. It's nice to see how they've grown alongside the company.
7. Interesting fact about you?
I entered a singing contest and won first place once, but I am terrible at singing. It went on TV too, I honestly don't know how I won, maybe they appreciated how hard I tried. I don't think it exists on the internet (just in case someone would google that) as I was seven years old. It is on VHS somewhere in my parents' house. It's funny because I do not sing. It was a local singing competition called 'Tip Top Minitop' (laughing) and my teacher at school basically forced me to enter. There were three people in the contest with three prizes up for grabs, so you can imagine how bad the other people were. I sang a sad song that only my mum and I knew, so not even a popular song, and I won first prize!
I also entered a contest where I had to eat a cake with loads of whipped cream without a spoon. I won that too. I am very competitive.
8. If you're not at work, where can we find you?
You can find me running in the park, in Romania with my family, or out with my friends! More than likely though, I will be running.